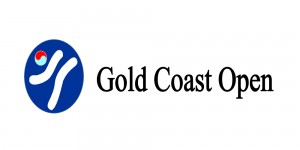 Home of the Gold Coast Open.
The Gold Coast Open is the largest non State competition in Australia.  Over the last 3 years we have had the best competitors from all over the country compete in this elite event.  In 2010, we changed from the Tans Open to represent the expansion of the competition. The Gold Coast Open, also promoted the region where it has made its home and reputation. The first Gold Coast Open saw substantial increase in interstate clubs. Significantly, the black belt division's were heavily contested. Divisions of 8 – 12 black belts from all states are comparable to national selection competitions.
For online entries, please visit our event website www.goldcoastopen.com.au
1st Gold Coast Open – 2010 – Photos
2nd Gold Coast Open – 2011 Photos
3rd Gold Coast Open – 2012 Results eMagazine / 2012 Photo Gallery
4th Gold Coast Open – 2013 Results eMagazine
5th Gold Coast Open – 2014 eMagazine
5th Gold Coast Open – info pack
Organised by Tan's Taekwondo the event has grown from a club championship to what it is today.  The 1st Tans invitational championship was held in 1992 at the Southport High School. Sparring, Poomse and a Jump kick competition was held similar to the format we have today. Participating Clubs from the QTA were, Muirs, Dynamic, Parmleys, Beenleigh. Events also included a demonstration competition which was won by Muirs Taekwondo.  At the 7th Tans Open, New Zealand under the organization – TUNZ entered for the first time. NZ has been to every Tans / Gold Coast Open ever since. Olympians such as Logan Campbell got their international start at the Tans Open.  In 2008, the event was expanded to 2 days as we could no longer fit the program into one. Over the years, there have been many interstate teams that have traveled back to enjoy this competition.
Date 16 & 17 May 2015.  Package released 31 January 2015. goto www.goldcoastopen.com.au to download.
Please email us if you would like to be on our mailing list.
Why the Gold Coast Open ?
The GC Open is always held in May with an average of 25C.  For the past 5 years we have had competitors from all states of Australia as well as a international teams (NZ, Ghana, Samoa, PNG).  We have achieved 500 competitors, running on 4 courts over 2 days.  Our online system and frequent bulletins insures everyone is kept informed right up to the last minute.  Interstate and International teams are given the flexibility of competing in multiple divisions.
Our policy for juniors is every sparring players receives a medal, as a way of encourage them to develop in the sport.
What the Public Say
Hi Michael,  I'm just writing this e-mail to say how much we enjoyed the Gold Coast Open yesterday. My son Jack Davies competed and tried a little too hard, he forgot to breath:) but we had a really good time watching all the events. Well done your efforts are much appreciated.  
Like to thank Micheal Tan and all referees and stuff a well done on the 3rd gold coast open.  It was my 10 year I come up here sharing the friendship in TKD.
Thanks for the awesome comp (BOP) New Zealand had an awesome time and look forward to coming back next year – thanks Australia for being so welcoming to us Kiwi's –
Michael, sincere thank you for facilitating another successful Gold Coast Open. It's a pleasure to have players competing in such a well organized and managed event. Congratulations 🙂