Is your child ready ?
Can they improve at school ?
Do they have the inner strength to stay clear of peer pressure ?
The Program
Children who learn Tans Taekwondo are on the road to success in life because we give them self esteem, discipline and perseverance.  Traits such as respect and humanity are reinforced in our classes and will be with them for the rest of their lives.  While the more traditional aspects such as self defence are certainly important, perhaps the most important aspect of our class is not so much the physical part, but the mental one.
Class Times
Ages 7 – 11 years
Monday to Friday 4.30 – 5.15 pm
Saturday – 9.30 – 10.15am
book your trial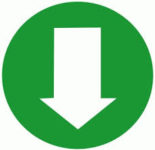 I wanted my 7yr old son to have more confidence at school and I knew taekwondo would help him.  I also knew that there are a lot of taekwondo clubs out there, because I tried a few myself years ago.  Tans Taekwondo is a true quality taekwondo club.  I wouldn't have joined my son and myself in anything other than a quality club.  Tans Taekwondo is the best because it's family orientated and flexible to suit individuals. Their quality teaching methods are delivered at a site that has been designed for a training, not a rent-a-space church hall.  My son has gained confidence, learned respect and focus while having fun too.  I've become a lot fitter too!  We love Tans Taekwondo.