Just as Tigger says in Winnie-the-pooh, "The most wonderful thing about Tiggers, is that I'm the only one!"  

It's this special attention to each individual's unique personality and needs that truly sets our Instructors above the rest.
Our Tigers program is designed specifically for simple skills and advice on basic self protection and care will be taught to reinforce the advice given by parents.  
Monday to Friday 4 – 4.30pm
Saturdays  9 – 9.30am
The Program
Working with young children at this critical stage in their development can have lifelong benefits.  Each child will appreciate the importance of mutual respect, to maintain a positive outlook, to avoid conflict, self control, and to accept responsibility.
Tigers is a balance of basic exercises and drills designed to assist in the development of motor skills, balance, and the coordination of eye, hand and foot.  Through this development, each child should find greater self-confidence and self-esteem.  The importance of being aware of the potential dangers from strangers will also be emphasized.
Book your trial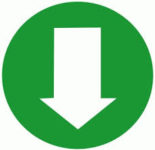 I wanted my 7yr old son to have more confidence at school and I knew taekwondo would help him.  I also knew that there are a lot of taekwondo clubs out there, because I tried a few myself years ago.  Tans Taekwondo is a true quality taekwondo club.  I wouldn't have joined my son and myself in anything other than a quality club.  Tans Taekwondo is the best because it's family orientated and flexible to suit individuals. Their quality teaching methods are delivered at a site that has been designed for a training, not a rent-a-space church hall.  My son has gained confidence, learned respect and focus while having fun too.  I've become a lot fitter too!  We love Tans Taekwondo.