"Everyone needs self defence and a healthier life"
The Program
Looking for a great way to stay in shape without getting bored we have the solution !
For over 2000 years the people of the East have used martial arts as a way of fitness, flexibility and stamina.  In fact martial arts is the world's best all round workout because it gives your body an awesome work out and sharpens your mind as well.
That's right martial arts improves your focus and concentration while reducing your stress for a longer healthier life!
Class Times
Monday to Friday 6.00 – 7.00 pm
Saturday – 11.00 – 12.00 pm
book your trial today !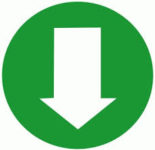 I wanted my 7yr old son to have more confidence at school and I knew taekwondo would help him.  I also knew that there are a lot of taekwondo clubs out there, because I tried a few myself years ago.  Tans Taekwondo is a true quality taekwondo club.  I wouldn't have joined my son and myself in anything other than a quality club.  Tans Taekwondo is the best because it's family orientated and flexible to suit individuals. Their quality teaching methods are delivered at a site that has been designed for a training, not a rent-a-space church hall.  My son has gained confidence, learned respect and focus while having fun too.  I've become a lot fitter too!  We love Tans Taekwondo.