Contact Us Today
Fill in the form above to contact us
40 Years of Martial Arts 1973 – 2013
Welcome to Tans Taekwondo, the leaders in martial arts in Brisbane, Queensland.  On 1st February 1973 Grand Master Michael Tan started his marital arts journey.  Now some 40 years later he still enjoys passing on the benefits of martial arts to all his students.   Young and old, we have changed thousands of lives through the benefits of martial arts.  We offer classes in Tae-kwon-do, hapkido and kumdo.
Now is a great time to start and discover the Karate Kid in you.
Check out our other Programs…
Family Class…          Olympic Sparring…                Hapkido…           Kumdo (Sword)…       Private Lessons…
2 Full Time Locations – Open 6 days per week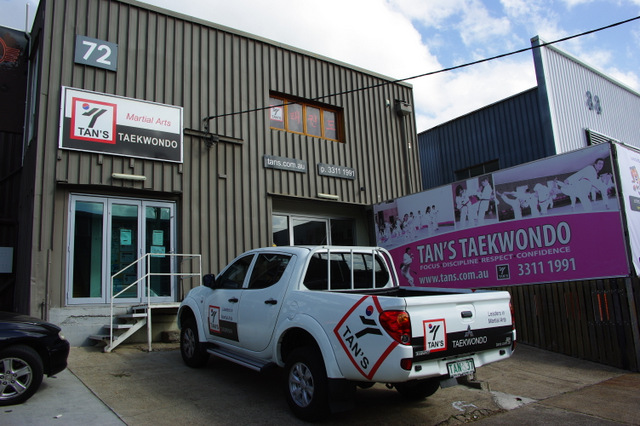 72 Cambridge st, Coorparoo Q 4151 – directions

6 Stewart rd, Currumbin Q 4223   – directions
Branches….
Caboolture, Clayfield, Ipswich, Logan, Springwood, Sunnybank, Yeronga, New England, Roma,
Enquire Now
Introductory Offer - 2 weeks for $20.
Witness first hand the benefits Martial Arts can bring.
Enquire Now
Latest From The Blog
admin
More than 440 competitors from every state of Australia and 4 countries attended the 2015 Gold Coast Open.
There were some great matches with Jade Milne-Perry winning the Ken Mayfield best competitor award. In the […]
admin
We would like to wish everyone a Happy Easter.
The Coorparoo centre will be closed on Good Friday and Easter Monday.
Normal class on Easter Saturday.
We will be running our school holiday time table from 7 – […]
admin
Friday 20th February 2015
Coorparoo Centre: 72 Cambridge st
Due to Cyclone Marcia, we have cancelled classes for Friday.  At this stage Saturday 21st Feb is still on.
Little Tigers 9:30am,  Juniors & Seniors 10 – 11am.
For more […]
What People Say
I would recommend anyone of any age to join Tan's.  The atmosphere at his club is very friendly and family orientated.  Grand Master Tan has the depth of experience that we all can learn from to improve out lives.  I am privileged to be able to give this testimonial.
My Daughter Billie loves Taekwondo, it is great to see how much confidence she has and how this confidence has assited her with her first year at school.  I encourage more little girls to take up the sport. A big thanks to Michael and Claudia.
Affiliations